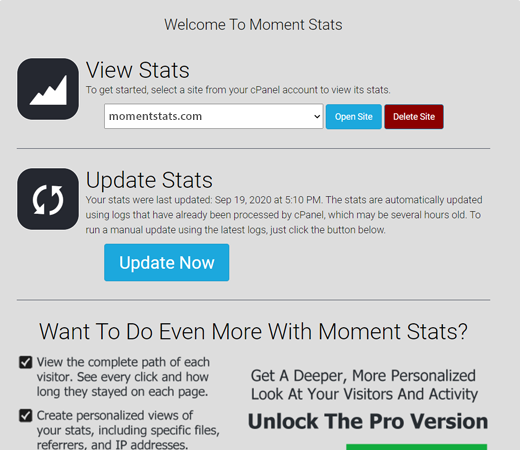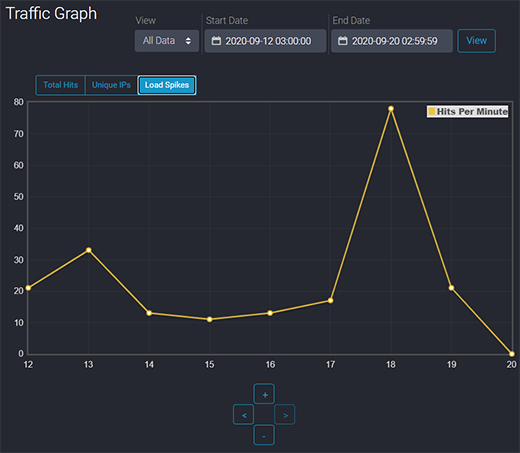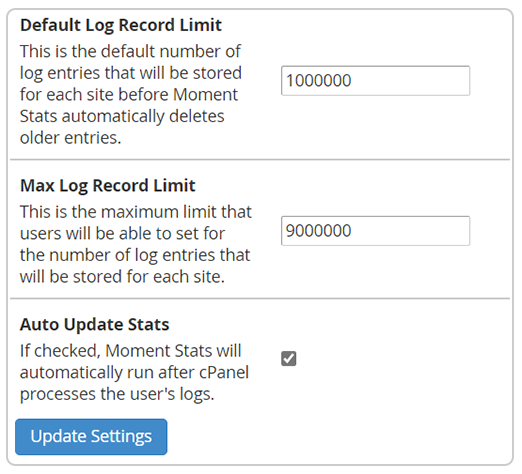 Web stats built for flexibility and server efficiency.
Moment Stats lets you set the max log entries stored for each site, and then older stats are automatically purged to provide better storage management.
Also, Moment Stats is opt-in for each user, so your servers aren't wasting resources generating stats for customers who aren't going to use them.